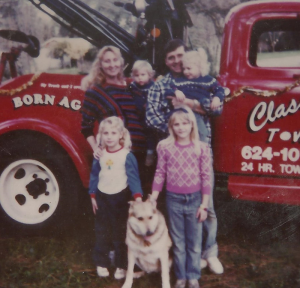 This was our family when we first started Classic Tow back in 1987. The tow truck in the background is a 1951 Ford that we restored and used for many years.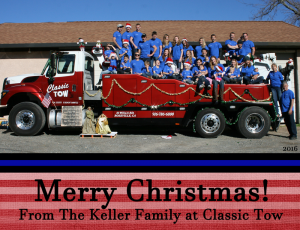 This is the most recent picture of the family. Every year since 1987, our family gathers to take a picture for our Company Christmas Cards. 12 of our 14 children and their families are gathered in this picture. As you can see, our family has grown over the past 30 years, and so has Classic Tow. Even so, we continue to offer our customers the same personalized service that has kept Classic Tow servicing the Roseville, Rocklin, Loomis, Lincoln, Citrus Heights, and surrounding areas, all these years.
It is our business to serve you!
Save