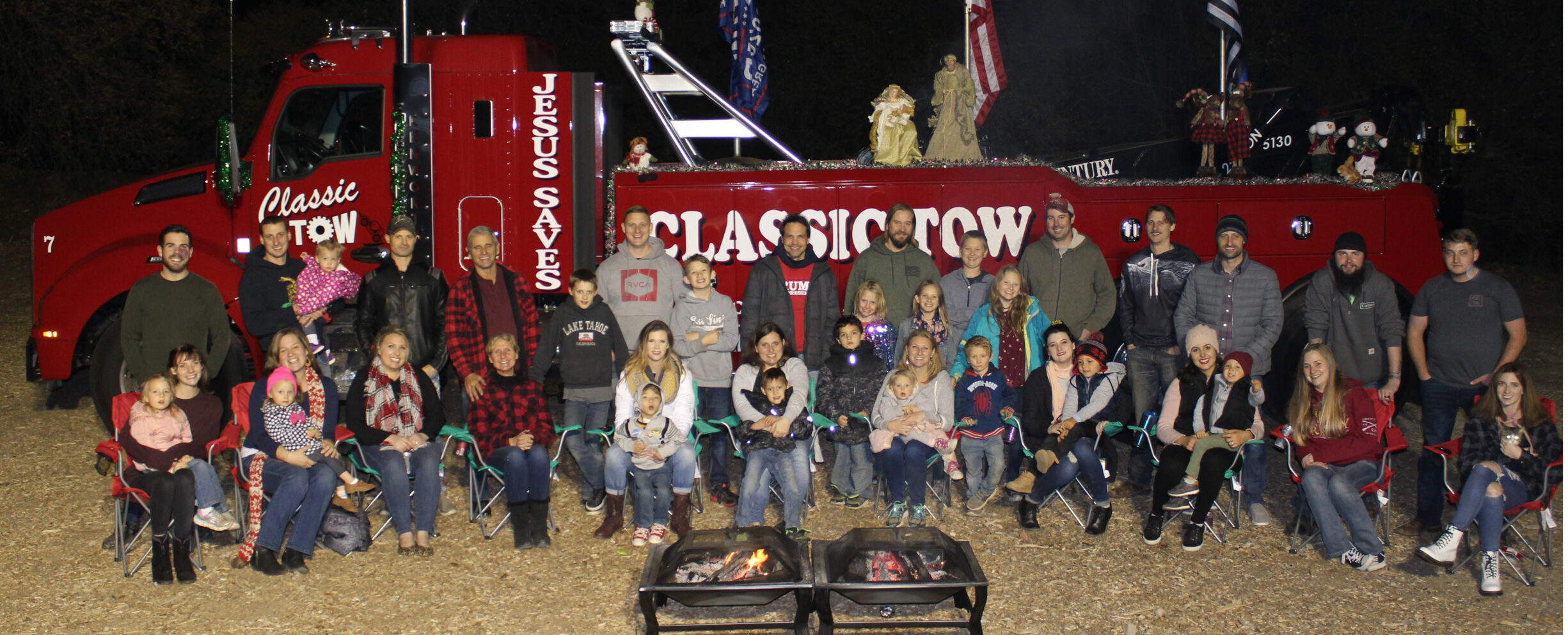 24/7 Roadside Assistance & Towing
A good tow truck company is not something you think to look for until you and your car are in a pinch. Finding someone who's dependable, experienced, affordable, and readily available can be a tall order. But in Granite Bay and Folsom, Classic Tow makes your search easy.
We offer roadside assistance and towing services throughout Granite Bay and Folsom for standard, commercial, and heavy-duty vehicles. No matter where you are or what you're driving, you can count on us to safely get your vehicle to its destination.
Roadside Services in Granite Bay & Folsom
If you end up on the side of the road or in the middle of the highway with a broken-down vehicle, our professional drivers can be there to help you ASAP. We offer roadside assistance services, including 24/7 emergency services, for drivers in Granite Bay and Folsom. Our roadside services include:
Flat tire change
Towing service
Vehicle lockout
Jumpstart
Winch out
Flatbed Towing in Granite Bay & Folsom
At Classic Tow, we offer short and long-distance flatbed towing services for drivers in any situation. We have tow trucks to get your vehicle out of a parking garage, mud, or just off the side of the road and to a mechanic. Our skilled tow truck drivers will get your car hooked up and to where it needs to go without causing any damage.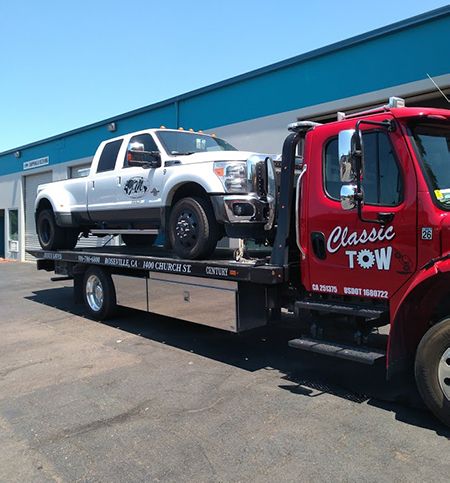 Private Property Towing
Has the same car been parked in your restaurant parking lot, untouched, for a week? Or is somebody illegally parked in front of your home? We can provide flatbed towing for private property owners in Folsom and Granite Bay to get those vehicles out of the way.
Commercial Truck Towing in Granite Bay & Folsom
There are few worse feelings than when you're on the job and your company vehicle gives out. Classic Tow can come to your rescue, though, with our large tow truck and Class A tow truck drivers. We provide local commercial truck towing for delivery vans, construction trucks, small buses, equipment, and more, and can take you anywhere in the state.
Heavy Duty Towing in Granite Bay & Folsom
Does your vehicle need to be moved or taken to the mechanic but is too big for a standard tow truck? Our heavy-duty towing services can help! We have tow trucks and drivers that can tow buses, rental trucks, motorhomes, RVs, big rigs, and other types of heavy-duty vehicles safely and quickly.
When you need fast and affordable towing or roadside assistance services in Granite Bay or Folsom, call Classic Tow at 916-786-6800!