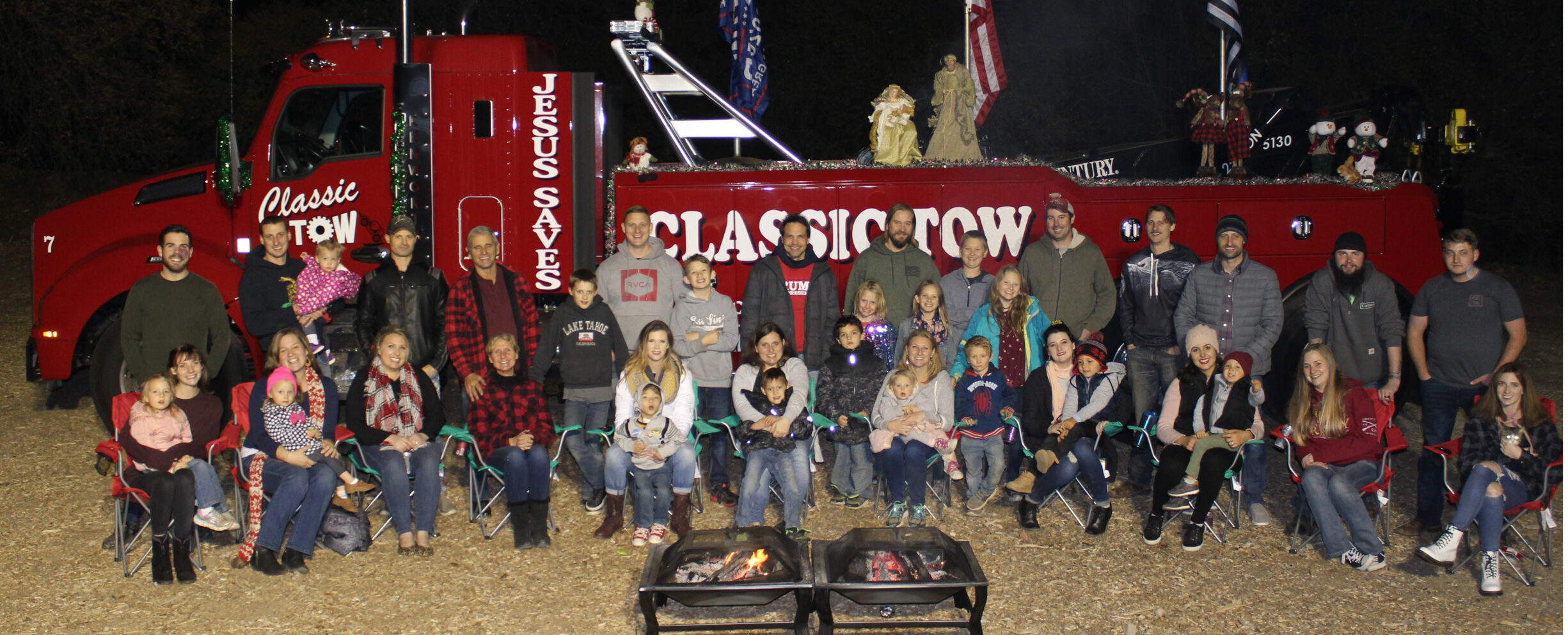 24/7 Roadside Assistance & Towing
Getting stuck in a bind with your car is never fun. Whether you're driving down familiar streets or just passing through town, it can be tough to find reliable assistance, especially if you need it ASAP.
Classic Tow makes those tricky situations easier for drivers in Lincoln, CA, with our 24/7 roadside assistance and vehicle towing services. We've been lending a hand to local car owners for over 30 years and would be happy to add you to our list of satisfied customers.
Roadside Services in Lincoln
Finding yourself on the side of the road with a ripped tire or dead engine can really put a wrench in your day. Our highly trained team can make the experience much less stressful with our roadside assistance services. We can perform common roadside fixes or tow you to a shop if needed 24 hours, 7 days a week. The roadside assistance services we offer in Lincoln include:
Towing service
Tire change
Winch out
Vehicle lockout
Jumpstart
Flatbed Towing in Lincoln
Flatbed towing is the best way to transport your car to your home or a mechanic and prevent further damage. Classic Tow offers a flatbed towing service for cars and motorcycles that can maneuver you out of anywhere, whether it's the side of the highway or a pit of mud. We will secure your vehicle and safely take it to its destination.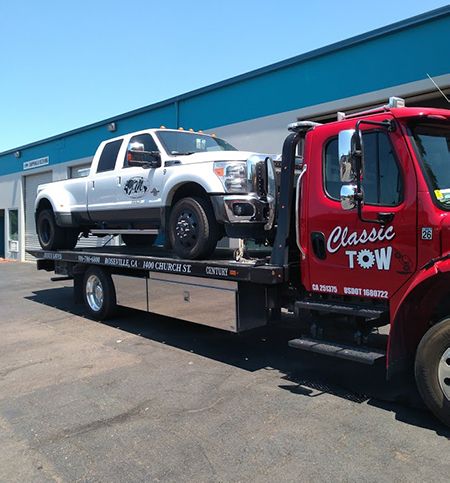 Private Property Towing
Do you need a car removed from your private property? We can help you out with that too. Our tow truck service is also available for landlords, homeowners, HOAs, business owners, and other private property owners in Lincoln. If there's a broken down, abandoned, or illegally parked car on your property, call us to take care of it.
Commercial Truck Towing in Lincoln
At Classic Tow, we understand that extra care must be taken when it comes to towing a company vehicle. We employ a team of Class A tow truck drivers who can provide commercial towing for vehicles of any size to anywhere in the state. Your commercial vehicle will be in good hands with us.
Heavy Duty Towing in Lincoln
Towing a four-door sedan is one thing, but towing a semi-truck cab is a whole other beast. Fortunately, our team is qualified for heavy-duty towing too. Our drivers can safely get your truck, bus, RV, or other heavy-duty vehicle to its destination without damage.
If you need roadside assistance or tow truck services of any kind in Lincoln, call Classic Tow at 916-786-6800 for prompt, quality, and friendly service today!