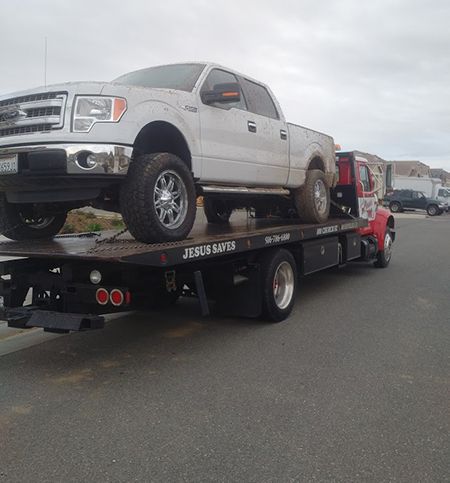 If you find yourself in the unfortunate situation of needing help with a flat tire or needing a jump start, reach out to Classic Tow and we can have someone come out to your car and provide you with the roadside assistance you need. We can change your tire if you have a good spare or we can tow you to the tire shop to fix your flat tire. If it's a jump start you need, we check your terminals and make sure that you have a good connection so you can get going again. Our family owned and operated tow truck company has more than 30 years of experience when it comes to providing tire changes, jump starts for dead batteries, fuel deliveries, lock outs, and even winch outs. We take pride in our ability to deliver 24/7 emergency roadside services in Roseville, CA as well as many of the surrounding areas like Rocklin, Loomis, Lincoln, Penryn, Orangevale, Granite bay and Citrus Heights, CA.
Fast and Reliable Road Side Services and Assistance
At Classic Tow, all our tow truck drivers are skilled and highly trained to provide you with the best roadside assistance necessary to get you going again. Whether you're stuck on a busy highway with a flat tire or in an empty parking lot with a dead battery, you can count on our drivers to get you back out on the road in no time. We strive to provide you with quick, reliable service for jump starts, tire changes, fuel deliveries, car lock out services, and can even winch you out of a tough situation. It's why so many people have turned to Classic Tow time and time again over the years for 24/7 emergency roadside services.
In addition to providing superior roadside assistance services in Roseville, CA and many of the neighboring cities, Classic Tow does it with fair and reasonable rates. Our highly trained office staff will be able to give you a free quote so you know exactly how much the roadside service will cost before we send out a tow truck to help with your flat tire, dead battery or lock out service. And with our low clearance tow truck, we can also service you in parking garages which a lot of tow companies can not do.
Reach out to Classic Tow at 916-786-6800 if you need any roadside assistance in Roseville, CA or any of the surrounding areas from Penryn to Citrus Heights.